Sandypoints Calla Lily of WillowRiver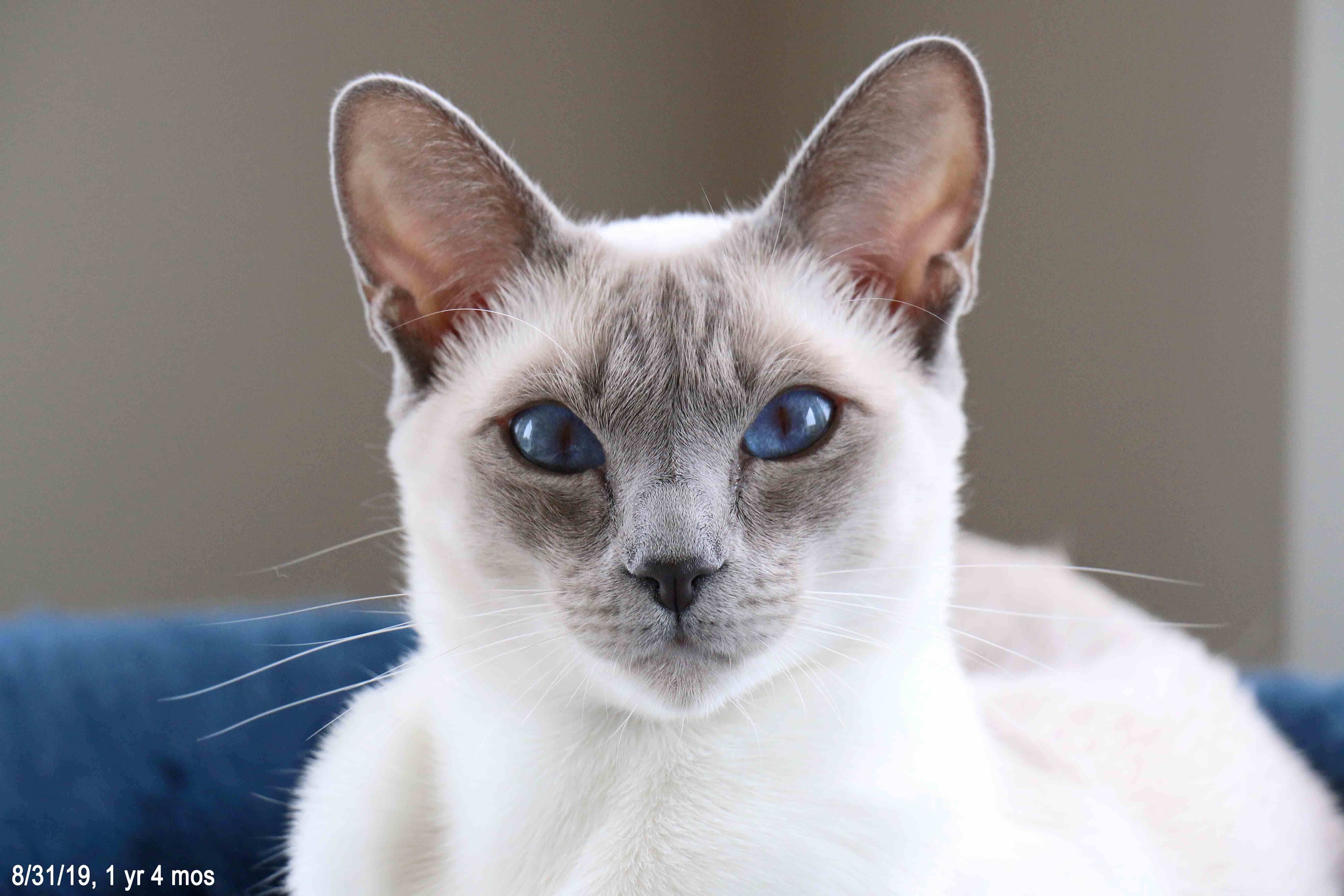 Lulu is no longer a queen.  We had to spay her due to an unexpected pyometra diagnosis that needed emergency surgery.
We welcomed Lulu into our home on July 18, 2018.  She is a lilac point which is the lightest of the four color points that Siamese come in.  Lilacs are recessive of Chocolates and have a pinkish gray color compared to Blues.  I think Lilac points are angelic looking.  Lulu is a happy girl with a sweet sounding meow and is quick to purr.  She is mildly cross-eyed but her blue eyes are no less beautiful because of it.  Lulu is half sister to Momo, both queens have different dams but share the same sire.  Their dams are from a catteries located in England.
Lulu had her first litter on April 19, 2019.  She gave birth to 7 beautiful kittens (2 boys, 5 girls; one Lilac and 6 Blues).  She and Mo co-parented their kittens (Mo had 5 kittens on April 20, 2019) which was a really neat and endearing experience to be part of.
Lulu is PRA CEP290 Carrier (UC Davis genetic testing) and TICA registered with a 5 generation pedigree.