Sandypoints Hatsumomo of WillowRiver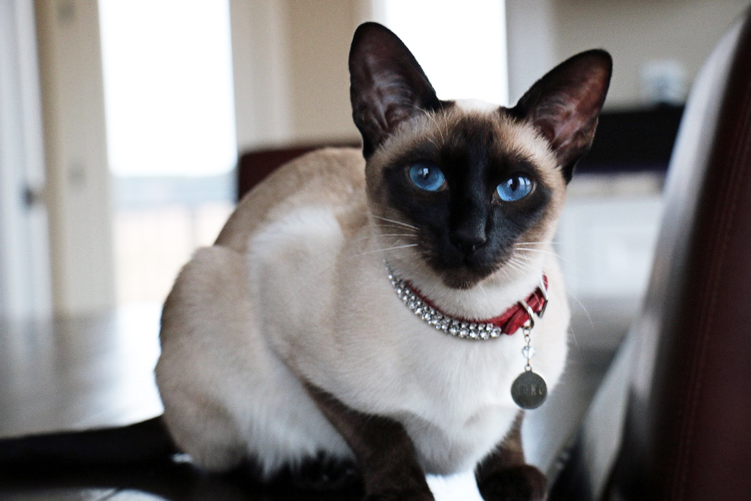 Momo is my first Old-Style Siamese and incidentally turned out to be my "once-in-a-lifetime cat".  She is the inspiration and face of our cattery.  Her name was inspired by the book Memoirs of a Geisha; Hatsumomo was the alpha geisha in that story who was dazzling but quite the diva.  I thought it was the perfect name for a petite, spunky Siamese girl.  Momo has lived up to her name- our princess diva!  She's also affectionate, talkative, inquisitive, and loves taking road trips with her family.  She also gets along great with her two Dobermann sisters. 
Momo demands that I am there to hold her paw while she is delivering her kittens.  She is a wonderful mom to them; constantly purring, feeding, cleaning, and loving them.  There have been many special moments I have been able to witness through this breeding endeavor, and I hope to have many more.  I can't thank Sandy Engle of SandyPoints enough for our beloved and very spoiled Old-Style Siamese.  We could not have asked for a better cat. 
Momo is PRA CEP290 clear and can produce seals and chocolates (UC Davis genetic testing).  She is TICA and CFF registered with a 5-generation pedigree.